Transport and access plan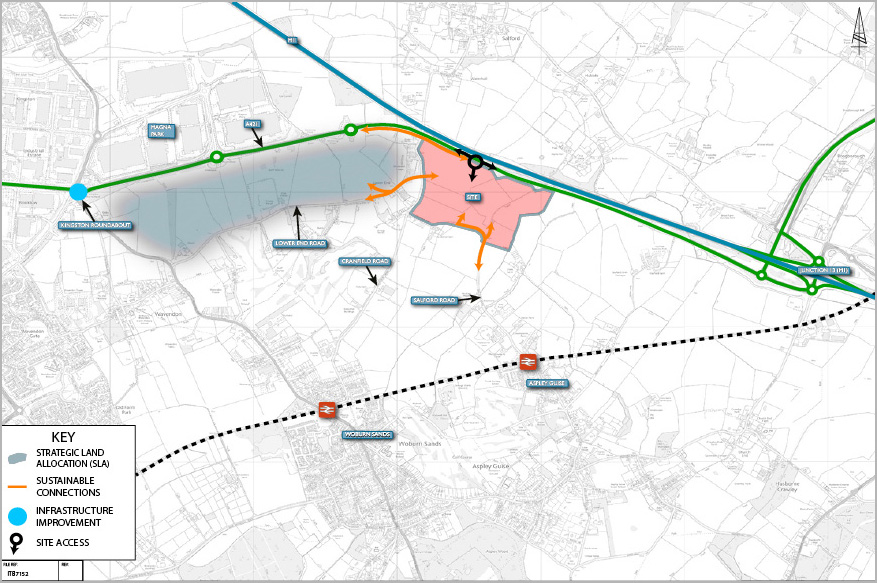 Click to enlarge
Transport infrastructure & Services
Provide direct access to A421 connecting to the national road network via J13 of the M1.
Provide improved connections for cyclists including links to Aspley Guise Station.
Expand and enhance the bus network improving accessibility.
Provide local connections between the site and surrounding villages including Park and Stride facilities for local centre and school.
Support the dualling of the A421 – it runs adjacent to the site.
Help meet aspirations for the Bedford – Milton Keynes Waterway.
Help address existing local transport issues including improvements to the Kingston Roundabout.
Deliver development where it can best benefit from Strategic and Local infrastructure.
Retain and Improve Public rights of way.